Short Reviews of Redhead Reel for the week of June 4 | Release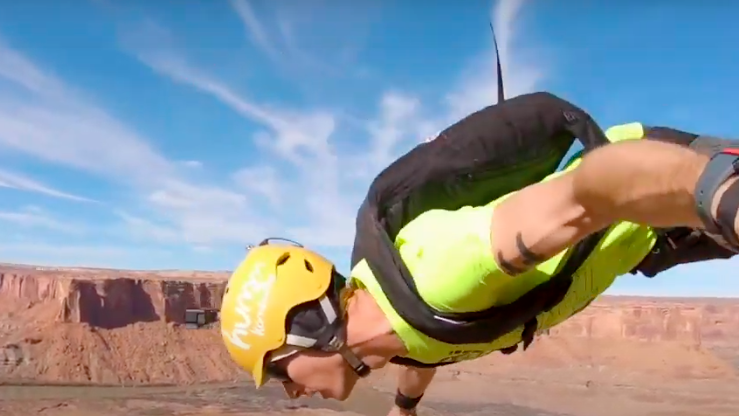 Rating system: (4 = Must see, 3 = Good, 2 = Worth a visit, 1 = Forget it)
For more reviews, click here.
"Dead pigs" (NR) (3) [Subtitled] [Opens June 4 in Virtual Cinema sponsored by MSP Film Society; for more information, log on to mspfilm.org.] – As a desperate and unlucky pig farmer (Haoyu Yang) loses all his pigs due to illness in Shanghai and owes a bunch of ruthless gangsters money, then tries to get his sister salon owner eccentric and pigeon-loving (Vivian Wu) to sell their dilapidated house to developers so that an American architect (David Rysdahl) from Missouri could build a replica of a Spanish cathedral in the poignant, factual, dark comic satire of 121 minutes, 2018 by Cathy Yan with striking cinematography, her busboy son (Mason Lee) claims he is a successful businessman to impress his father and falls in love with an unhappy, spoiled and cynical girl (Meng Li) of a wealthy Chinese businessman.
"Manzanar, diverted: when water turns to dust" (NR) (3) [Available on various VOD platforms and played May 28 as part of AARP's Movies for Grownups.] – Wonderful Cinematography highlights Ann Kaneko's 85-minute educational, illuminating, eye-opening and disturbing documentary that examines the indigenous communities and ranchers of Manzanar, Calif., Fighting for their water rights in Payahuunadü, explores the history of the incarceration of Japanese Americans in the Owens Valley during World War II, and describes the struggle of environmentalists, Manzanar site defenders, and local residents to prevent Los Angeles Water and Power Department to erect large-scale solar power plants in Owens Valley and consists of insightful comments from Paiute- Indian Shoshone Kathy Jefferson Bancroft, Manzanar committee members Sue Embrey and Warren Furutani, son of Sue Embrey Bruce and his granddaughter Monica Mariko, the ranger of the Manzanar Rose Masters National Historic Site, the Japanese American Henry Nishi, members of the comi ty of Owens Valley (such as Mary Roper, Nancy Masters, and Mark Lacey), Kathy Jefferson Bancroft's aunt, Beverly Newell, and Andy Lipkis, founder of TreePeople.
"News from navigation" (R) (3) [Some language, sexuality, and disturbing images.] [DVD and VOD only]- After his adulterous and rowdy wife (Cate Blanchett) died in a car crash in this gripping, heartwarming, star-studded (Julianne Moore, Pete Postlewaite, Rhys Ifans and Scott Glenn) film, 2001 A Father grieving (Kevin Spacey) moves with his daughter and aunt (Judi Dench) to their ancestral home in Newfoundland and begins a new life as a reporter for the local newspaper.
"Spring flower" (NR) (3) [Subtitled] [Opens June 4 in Virtual Cinema sponsored by MSP Film Society; for more information, log on to mspfilm.org.] – The engaging, realistic, discreet, romantic 73-minute film by Suzanne Lindon in which a shy and bored 16-year-old French student (Suzanne Lindon), who lives with her parents (Florence Viala and Frédéric Pierrot) and her sister (Rebecca Marder ) in an apartment in Paris, experiences her first feelings of love and desire when she falls head over heels in love with a handsome 35-year-old theater actor (Arnaud Valois) who smokes cigarettes.
"The foreigner" (R) (2.5) [Violence and some language.] [DVD and VOD only]- After a widowed thug, Seattle FBI agent (Steve 'Stone Cold' Austin) infiltrates deep and becomes entangled in the Tijuana drug cartel and ends up with retrograde amnesia coupled with dissociative disorder in it fast moving, action-packed, violent 2010 film, he tries to figure out who he can trust when FBI agents (Adam Beach, Ron Lea, Jason Schombing, Geoff Gustafson, Viv Leacock, et al.), his therapist (Erica Cerra), the Mexican drug lords and the police, and the Russian mafia are on his heels.
"Super Frenchie" (NR) (3.5) [Available June 4 in theaters and on various VOD platforms, and it played March 19 as part of AARP's Movies for Grownups.] – Spectacular scenery and cinematography dominate the captivating, thrilling, awe-inspiring and well-paced 77-minute documentary by Chase Ogden who follows a 38-year-old French and BASE professional skier, adrenaline-rush, risk-taking, daredevil, passionate (i.e. building, antenna, span and earth) rider Matthias Giraud, who lives in Oregon with his wife Joann and a young son, as he combines his love of skiing and BASE jumping in Oregon, Idaho, Colorado, Italy, France, Iceland and Switzerland and consists of clips from the "Steep" and "Pushing the Limits" movies and insightful commentary from parents Josephina and Robert, skiers and BASE jumpers (such as Jesse Hall, Erik Roner, JT Holmes and Suzanne Montgomery), TV host Todd Davis, team director Chad Labass, skier Julian Carr and cinematographer Stefan Laude.
"Tadpole" (PG-13) (3) [Sexual content, mature thematic elements, and language.] [DVD and VOD only]- When a compassionate French-speaking New York professor (John Ritter) remarries in this unpredictable and well-played 2002 film, his brilliant and articulate 15-year-old son (Aaron Stanford) develops a serious crush on his stepmother (Sigourney Tisserand) ).
"Undercover Punch & Gun" (NR) (3) [Subtitled] [Available June 8 on DVD and VOD platforms.] – Awe-inspiring martial arts choreography dominates this entertaining, wacky, fast-paced, action-packed, violent, bullet-riddled, humor-dotted, 90-minute, 2019 comedic thriller in which a tenacious and skillful undercover Chinese police officer (Philip Ng), who is dating the tattooist daughter (Aka Zhao Hui-Shan) of a drug and methamphetamine gangster (Lam Suet), works with an undercover sidekick (Vanness Wu) and two special forces maritime law officers ( Chui Shuai and Joyce Feng) to shoot down an elite cop (Andy On) who became a smuggler engaged in human and drug trafficking on a container ship in the Pacific.
Wendy Schadewald is a resident of Burnsville.